I was thinking yesterday that I needed to bring my blog back to life. I used to feature
Etsy
shops, but don't have enough time for this anymore while working with my thesis. So I thought of a good way to still feature
Etsy
sellers and have fun with it without spending a lot of time writing the post, but still making it fun and interesting. So I came up with the idea of featuring things I find during the week that capture my eye, different themes for everyday of the week. Let's start with Thoughtful Thursday! - Awesome listings with motivational messages or motivational feel for everyone of us. Hope you guys like my idea!
Today's message comes from Allie Kelley seller from
WhimsyCollage
with this Awesome Print with and Ayn Rand Quote.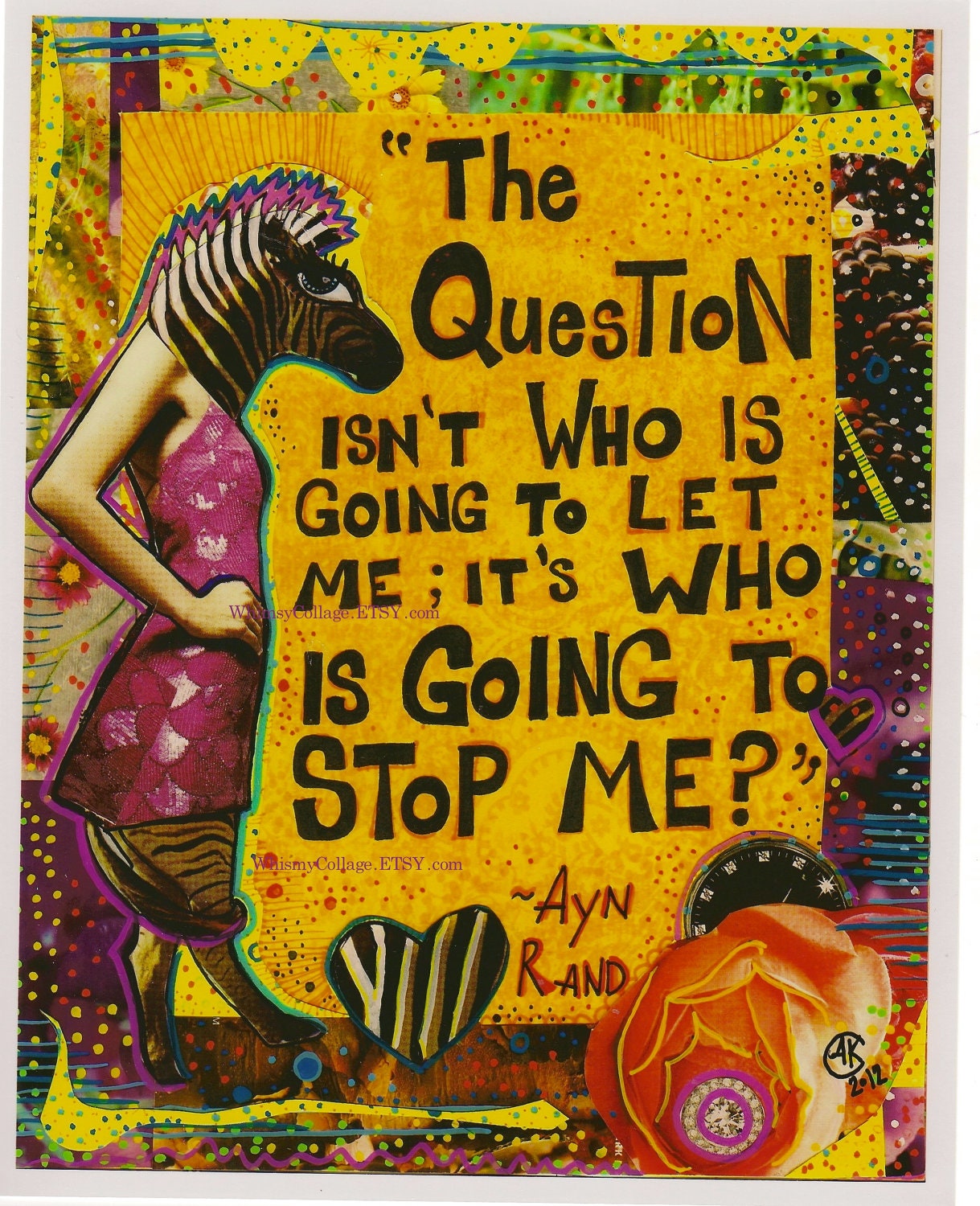 >>> Stay tuned tomorrow for Fashion Friday!